Deployment of Microsoft Dynamics in textile businesses helps integrate production processes, spinning and grinning, weaving, routing, and stock management to improve traceability, increase efficiency, and manage production planning and product specifications across the apparel supply chain. Our team facilitates fashion, retail and textile industry to leverage upon Microsoft Dynamics for their production automation, data integration and ensuring operational agility.
Digitization is the factor for competitiveness in today's textile, fashion and retail industry, where economic variations and short-lived drifts can only be controlled through innovation. From sourcing and production through to shipment allocations, the advance Microsoft Dynamics 365 solution for textile industry offers customized solutions to these businesses wanting to achieve higher operational efficiency and fast-track developments in their overall financial performance. A centralized, intelligent solution for process automation, connectivity and growth, data-rich reporting and analytics, is all a modern textile business would require competing in the market.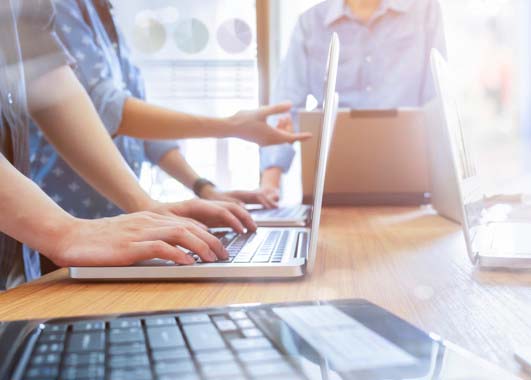 Microsoft Dynamics Helps in:
Production Management
It supports discrete production processes, automates tracking of goods and materials and streamlines work orders.
Traceability
Keep a track of all KPIs related to production processes including spinning and grinning, weaving, routing, and stock management.

Supply Chain
Improve collaboration with regional and global logistics partners through seamless tracking of roll goods by batch, quantity and other variables.
Explore Microsoft Dynamics 365 that works in D365 FO/BC and streamlines your textile processes for accelerated business growth.